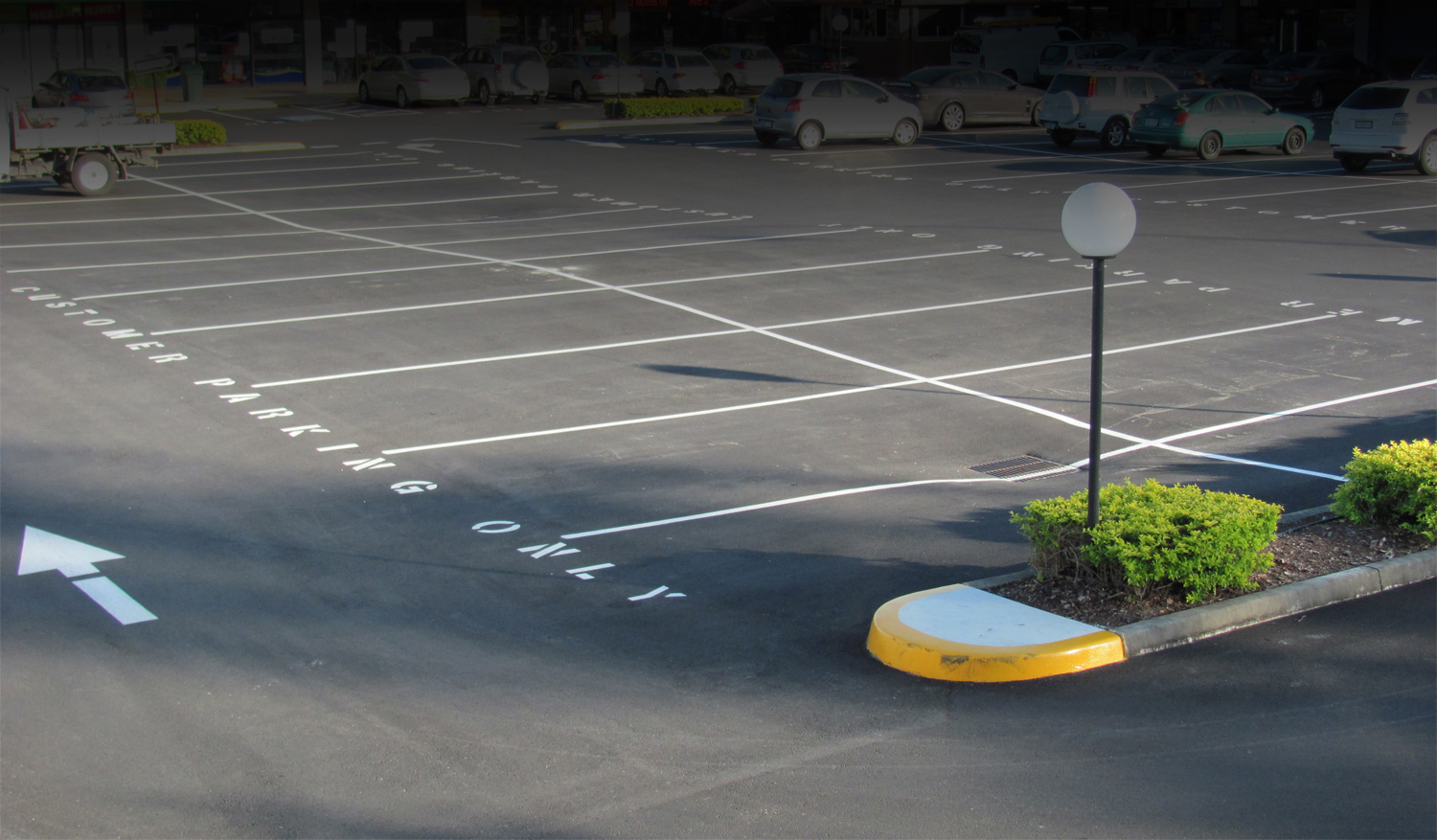 Flexible, Quality Work
Line Removal Service in Brisbane | Line Marking Services in Brisbane
River City LinemarkingRiver City Linemarkin
CONTACT US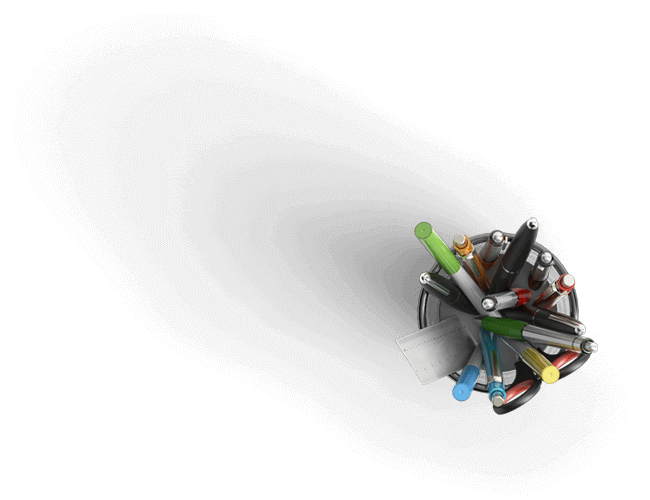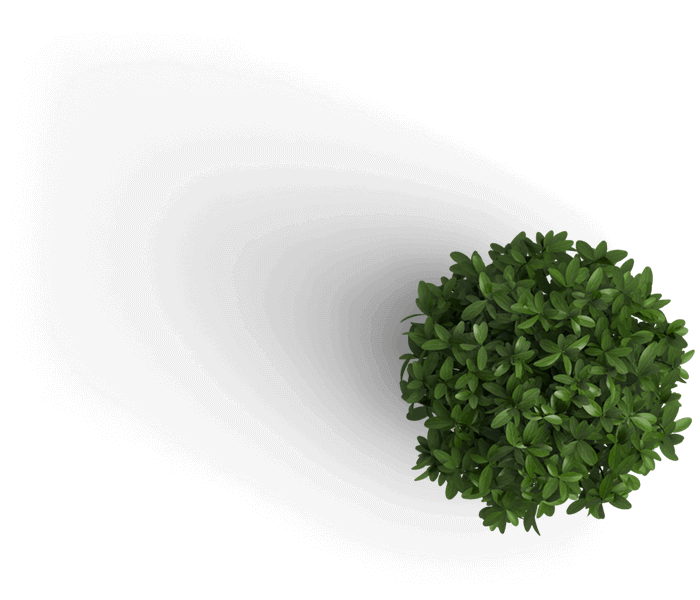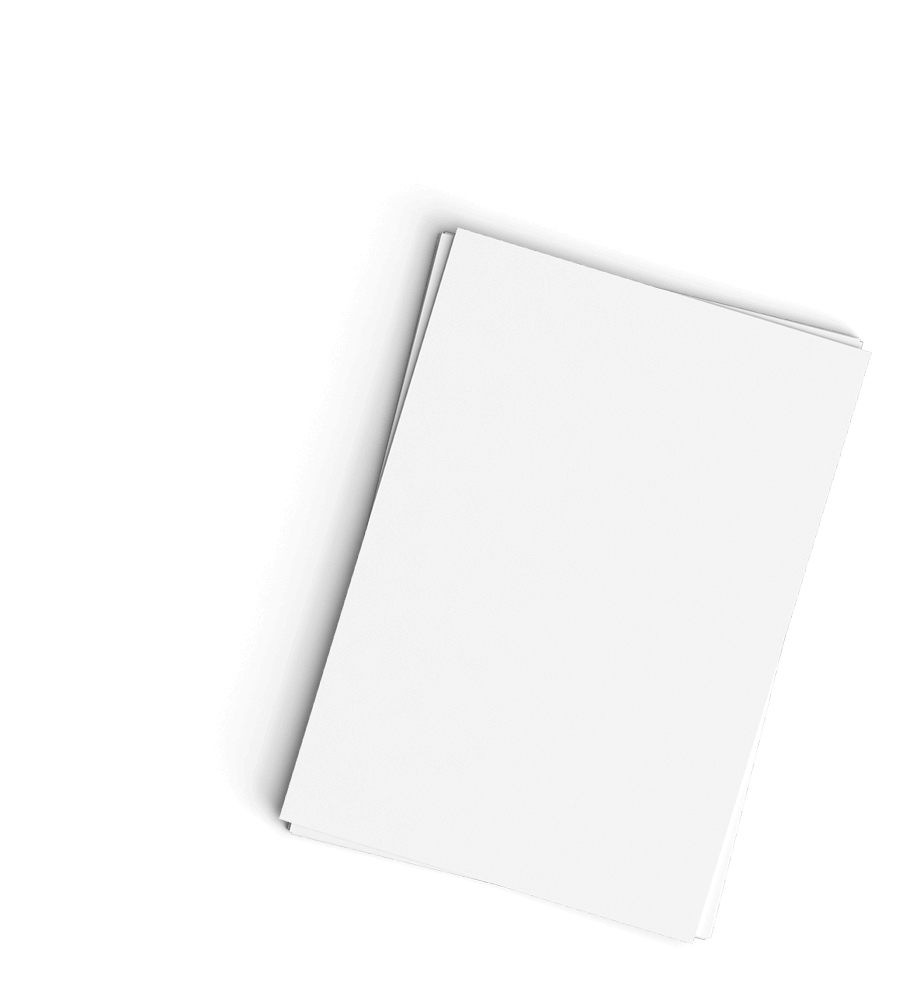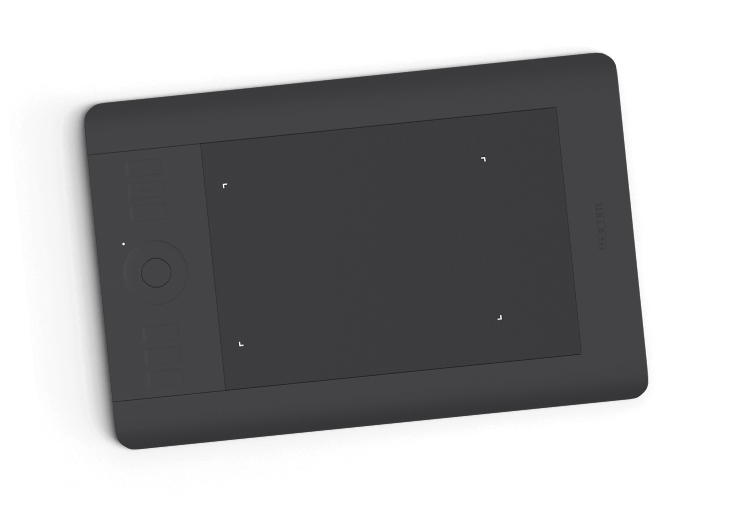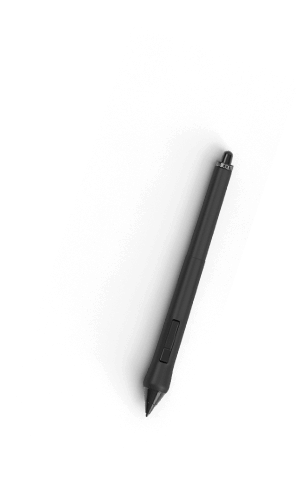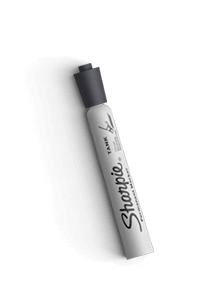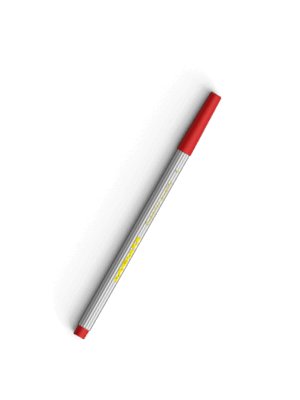 at
The Right Price.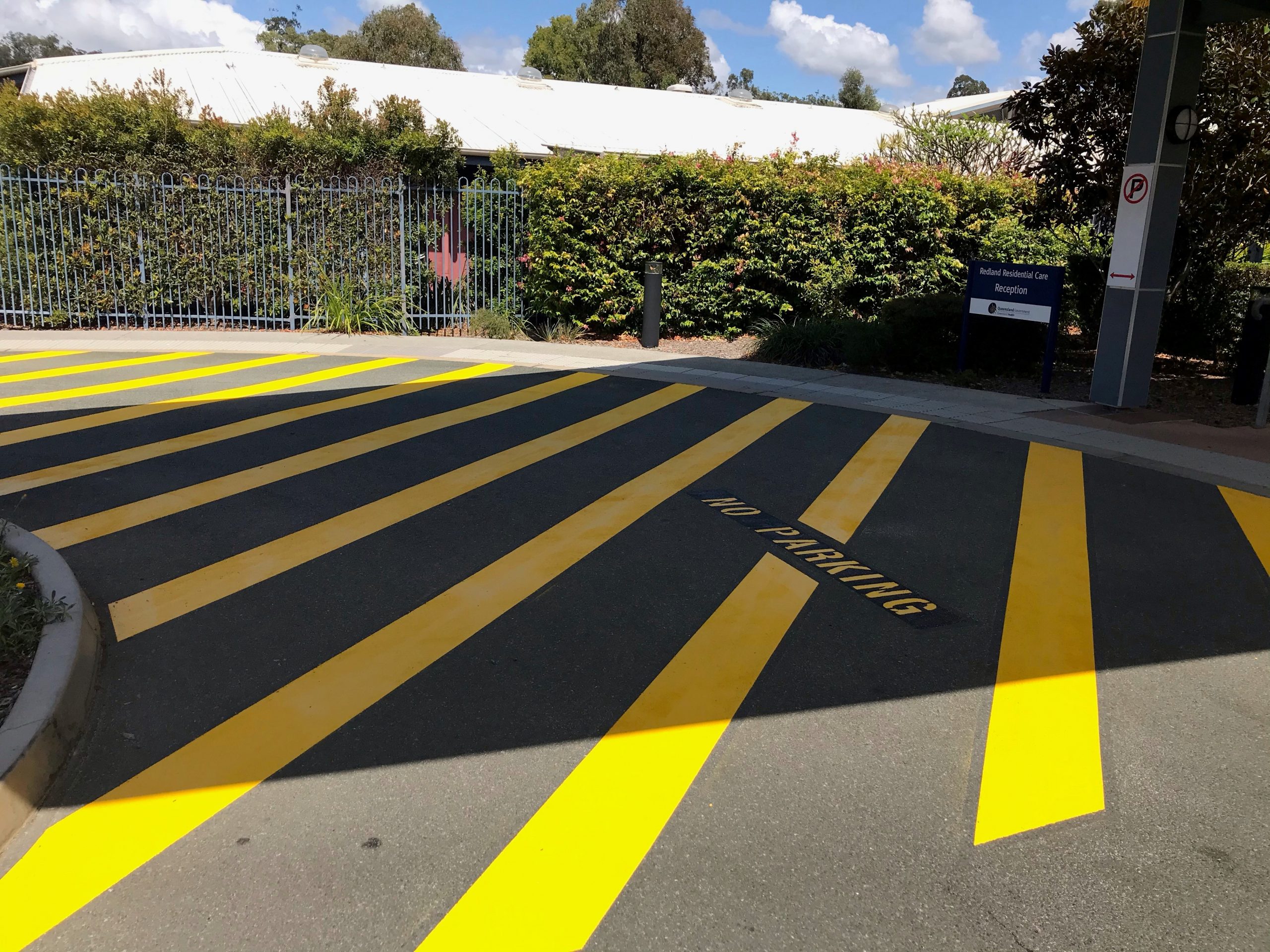 Linemarking
River City LINEMARKING has line marking machines suitable to carry out a variety of both inside and outside work.
Our experienced staff are very comfortable with solvent based, water based and epoxy linemarking paints. We have thermo-plastic experience and are very familiar with road layout and specific dimensions relating to traffic control.
Non-slip aggregate is always used in our pedestrian crossings and designated walkway markings.
For that something special that needs to stand out, River City LINEMARKING can help. We have a variety of colour road marking paints.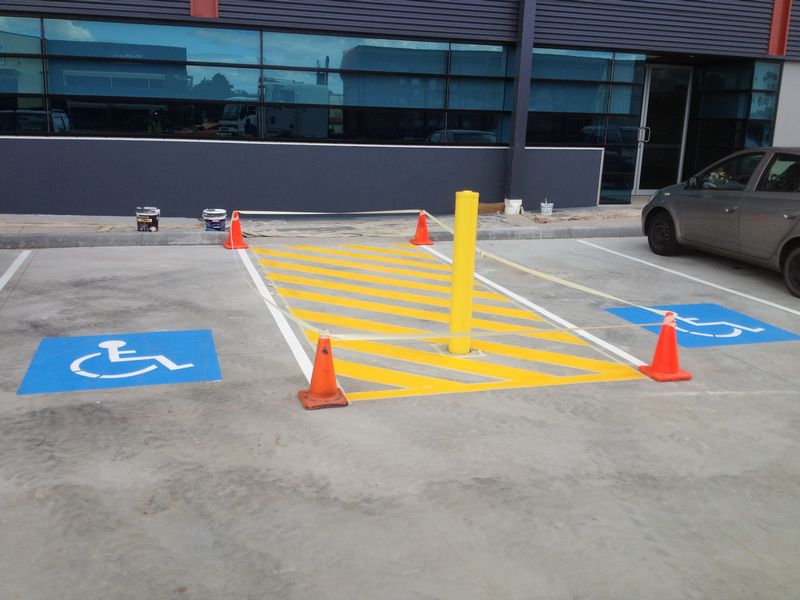 Line Removal Specialists
Need paint removed? Need to remove obsolete signage that is so "last year"? Don't black it out. Call River City LINEMARKING to have it gone permanently and professionally..
We have diamond blade disc grinders that remove paint without damaging the surface. For that stubborn work on bitumen that just won't go away, we have two different types of scabbling machines that are more aggressive at removing marks permanently and professionally.
Sweeping
River City Linemarking offer sweeping services for general site cleans or pre/post linemarking works site cleans.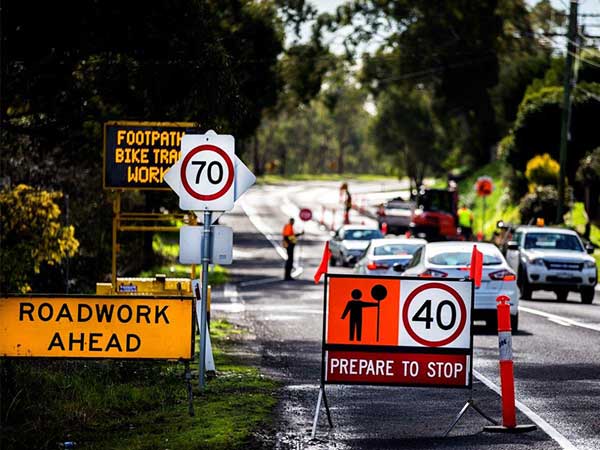 Roadworks
Our company can complete any road linemarking works and have worked on a lot of road jobs in the past. No job is too big or too small. Whether it is patching up fresh road being redone or if it's a new road we can complete these works for you.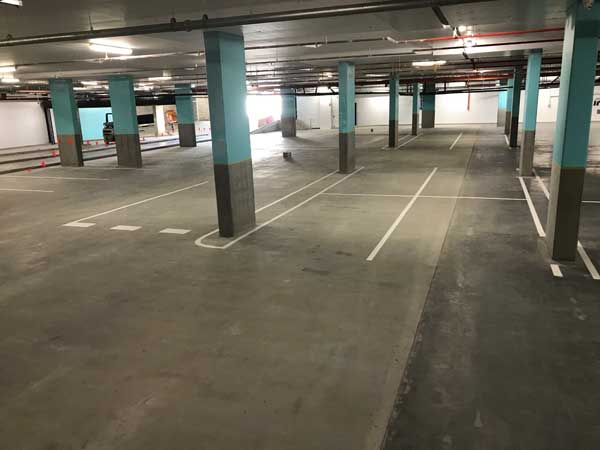 Shopping centre furniture
We paint a variety of shopping centre furniture whether it be safety yellow lines around it or letters painted into the side depending on what you are after we will have you covered.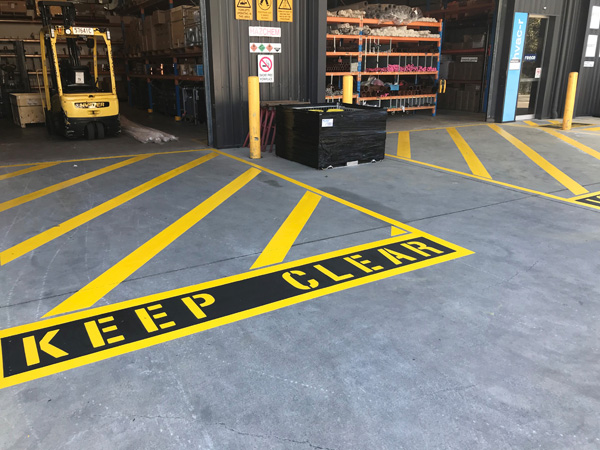 Symbols, letters and digits marking
River City Linemarking completes many jobs where the symbols on the ground need a refresh or has worn away or the pram symbol is just non existent. We can freshen that right up with a respray and a clean finish. Our linemarkers can even number the bays or use the letters to add those in to just to personalise it all and make it stand out.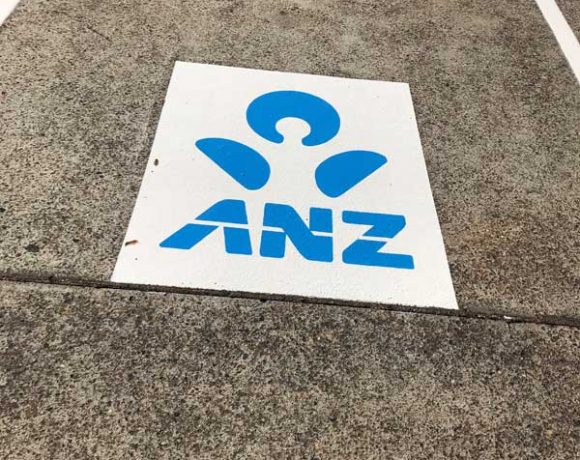 Personalised stencils for in car bays
Here in our shed we create and manufacture most of our own stencils. We can create a personalised car bay stencil including your company logo or whatever you request to make it your own.
Bollards/wheel stops
River City Linemarking offer concrete and rubber wheel stops that we can fit and install on site. We offer a wide range of bollards from the standard powder coated yellow, rubber bollards, in ground and above ground bollards and disabled parking logo special order yellow powder coated with symbol.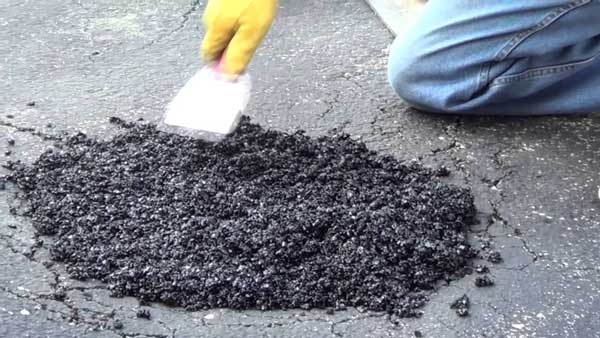 Bitumen repairs
We do minor bitumen repairs such as pothole repairs so if you have a pothole that needs to be fixed, we can happily sort it out for you.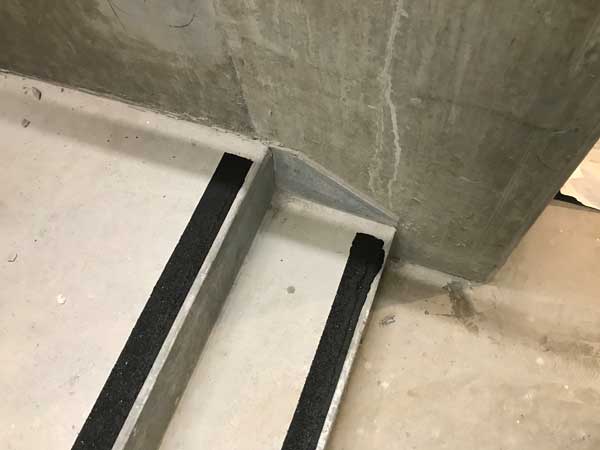 Stair tread marking
River City can paint your stair noses with our yellow Dulux paint applying our non slip grit silica sand which we reach a p5 slip rating of on our lowest broadcast.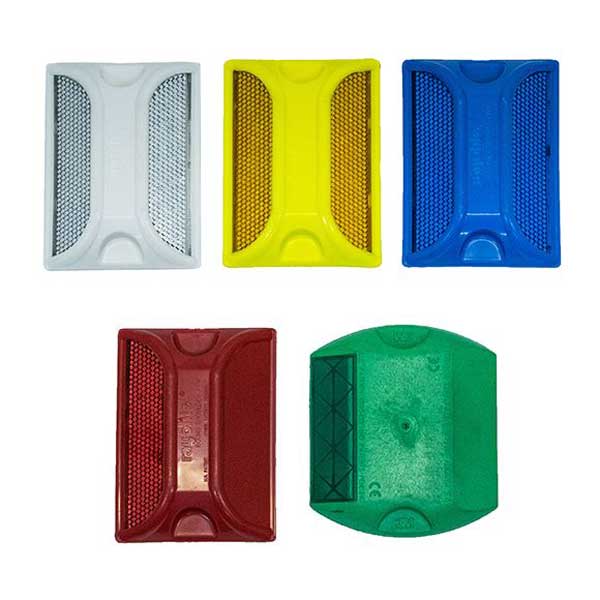 Raised reflective pavement markers
We provide and install a wide variety of raised reflective pavement markers. River City Linemarking stock single and bi raised reflective pavement markers as well as a broad range of the different colours.